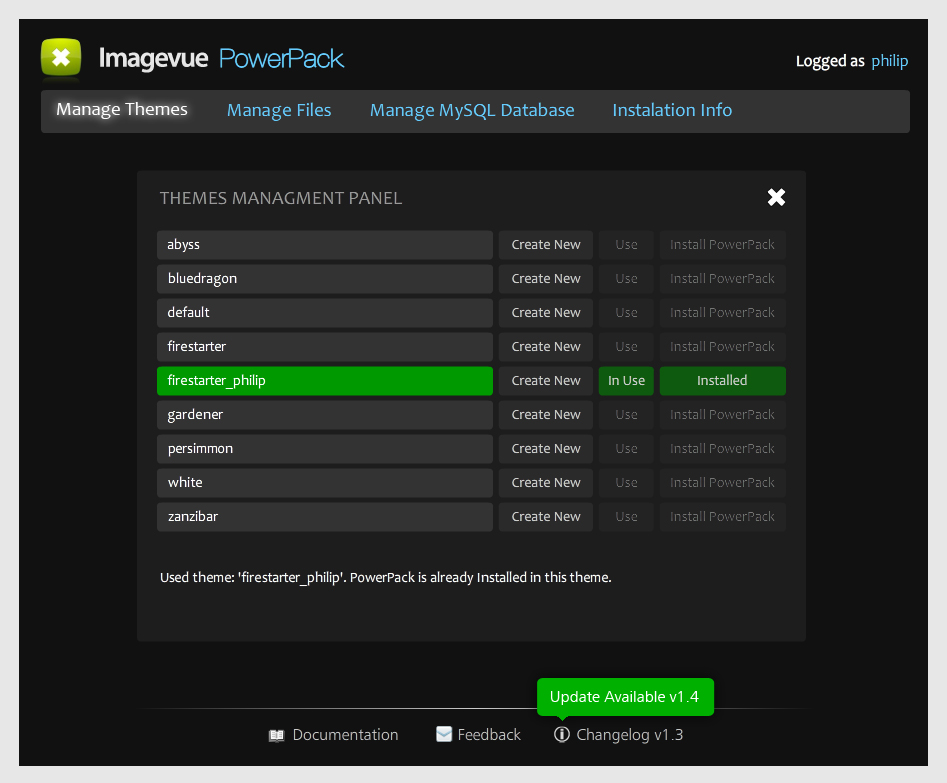 PowerPack is a group of modules for your Imagevue gallery, which extends functionality. It is made and distributed by a 3rd-party developer and you can download the latest version here:
http://phillip.com.pl/powerpack/
PowerPack is free to use, but as far as it's for free, source files are not available. Of course you can get them in non-free version.

Features:
Comments system;
Vote system;
News system;
Darken background in content view;
Footer;
Quick language switch button;
Full customization from your imagevue admin panel;
2 different languages support for all modules;
Lightweigth:
– Main module have only 58 KB , other modules are loaded "on the fly";
– Comments module: 36 KB;
– News module: 33 KB;
– Voting module: 0 KB (included in main module).
Minimum Imagevue X2.7.5 (check release notes for your PowerPack version – press release info button in right-down corner of your installator).
Requirements:
Most of modules require SWFAddress option enabled (Admin panel -> Settings -> Useswfaddress);
Vote system require MySQL database.
Notifications about new comments and votes requires Email address specified in main of your imagevue admin panel settings section
How to install:
Upload folder "extras" by ftp right to root of your imagevue gallery folder
Go to browser and open url: "…/extras/powerPack/powerpack_install.swf" (replace "…" by path to your extras folder)
Follow instructions on the screen (NOTE: you have to be logged in your imagevue admin panel, otherwise you will not be able to access your PowerPack installator)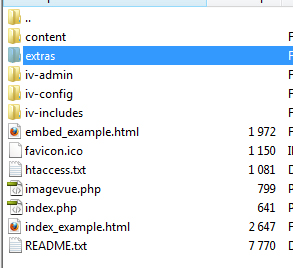 ---
73 Responses to "Imagevue Powerpack & Guestbook"
---
Comments are closed in preparation for new website. Use the forum or contact page.